Smooth, zeer efficiënte precisie-fabricage-onderdelen zijn SGI's belangrijkste sercice voor de laatste 10 jaar. Of het nu gaat om complexe precisie-fabricage-onderdelen, CNC-bewerkingsdelen, CNC-draaiende onderdelen, CNC-frezen, CNC-gereedschapsmiddelen of reparatie- of modificerende onderdelen, heeft SGI de expertise om de resultaten te leveren die u verwacht.
Als u CNC-bewerkte onderdelen nodig hebt, zijn omgekeerde techniek, machinebouw en reparatie, prototyping of fabricage diensten klaar om succesvol uw vertrouwde partner te worden. Maak ons ​​klaar voor uw precisie-fabricage-onderdelen, en wij zullen u de beste onderdelen voor precisie bewerking leveren!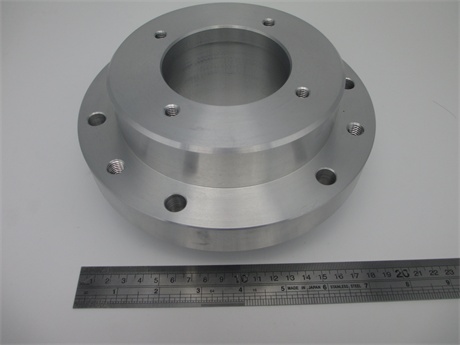 1. Materialen die beschikbaar zijn voor precisie-fabricage-onderdelen

Fe: Fe360 / 1045/1049 / P20 / S136 / M2 / H13 / D2 / 440C / 4140 / O1
Roestvrij staal: 303/304/316
Al: 2017/5052/6061/7075
Cu: C11000 / C27400 / C34200 / C17200
Hars: Kunststof / Nylon / POM / Teflon / Hars / POM / ABS
Else: Bakeliet / Organisch glas / Ti / Mo / Derlin / Peek / Keramiek
2. M et al processing van aluminium stalen onderdelen precisiefabricage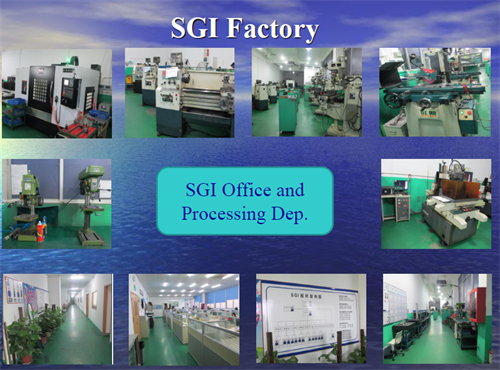 3. Onze andere precisie productie onderdelen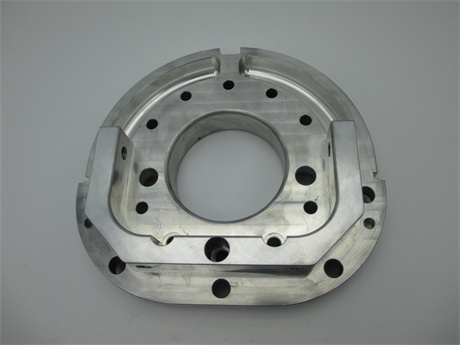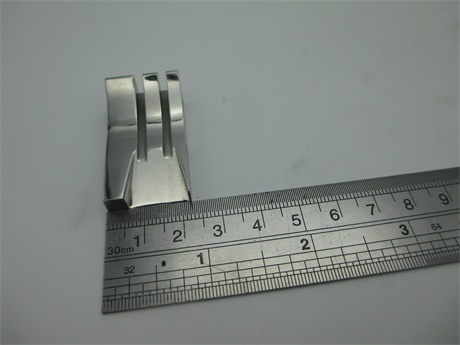 4. Tolerantie voor aluminium stalen precisiefabricage delen
Van eenvoudig Est precisie van +/- 0.005mm.

5. bestandsformaten geaccepteerd wanneer klanten stuur ons tekening voor SKD11 stalen precisie productie-onderdelen
3D: Pro / E. UG. Mastercam
2D: AutoCad
Geaccepteerd bestandsindeling: .igs .prt .stp .x_t .dxf .dwg .pdf .jpg .tif .jpg .bmp .doc .xls.
6. SGI service team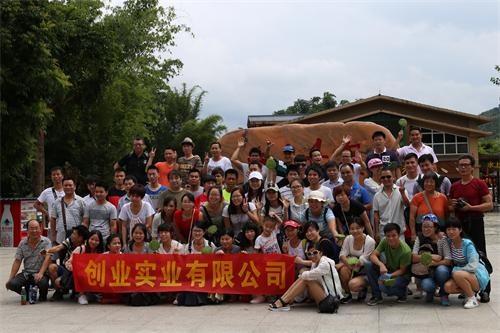 7. Delivery voor SKD11 staal precisiefabricage delen
DHL, FedEx, UPS voor kleine kilo's (2- 3 dagen); Bij zee voor grote kilo's (30 dagen).

8. Verpakking voor Aluminium staal precisie fabricage onderdelen

Product Categorie : CNC-bewerkingsonderdelen